Important SEO Points to Improve Your Real Estate Marketing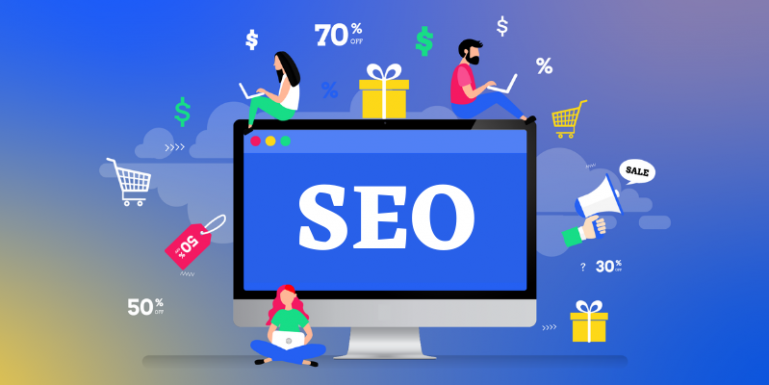 The world has been opening up slowly, with Covid-19 being restricted in many countries while others still struggle to avoid a catastrophe. The pandemic situation has disrupted the flow of every business and operation for some significant time, resulting in virtual applications taking over for the lost time. Following social distancing and wearing protective masks are effective precautions for the virus, and since that, physical contact is prohibited. Companies took a huge toll regardless of size, and the relief factor came when some possible sectors were transformed online. 
The real estate business is a challenging and highly competitive industry, specifically in major towns and cities.The real estate industry was hit badly with this extreme situation as they were mainly based on physical interaction. Virtual technology helped to conduct real estate businesses through video interactions and photo displays. The major game-changer in the industry came when the new-age SEO strategy flooded the online market. The technique proved helpful to gain more customers and viewers to the business and improve their trade and popularity. 
The primary duties of a real estate agent were made easier with the SEO approach, and it was becoming a dream job for many agents. It made fewer calls to attend, no unnecessary meetings with buyers, more minor confusions on the property and generated more revenue. It was like the real estate agent was on autopilot, generating more revenue than expected. SEO is Search Engine Optimization that helps you standout in any popular search engines like Google, Yahoo, Bing, etc. Most people are now looking for homes on the internet, and whoever has the leading real estate SEO will win the competitive market. 
The need for Real Estate SEO:
The digital world has made business tougher, with many websites on the internet solely focusing on the realtor market. Identifying these pages for a regular viewer is problematic if it does not appear in the front layout of the SERP (Search Engine Result Page). If a person wants to buy a house, the first thing he does is type the sentence on Google or another search engine as well as waits for the results. The popular and most viewed realtor's page appears on the first SERP resulting in people choosing quickly from these websites. So, having a website on the internet is no longer good enough to run the real estate business, but having solid realtor SEO keywords on your page will help you rise in the SERP ranks and get quality leads comfortably.
Critical SEO tips to improve your real estate traffic and sales are as follows:
Optimizing your local business page:
The first thing a potential customer sees when he searches for a local real estate business is the map collection pointing to different Real Estate SEO websites. These pages take up more space in displaying information like the business's snapshots, property location, ratings, user reviews in addition to Google map direction. The specific features a realtor can display on his business page to improve his ranks in the SERP are:
Precise location and direction on map

Opening and working hours

Having a professional business website

Contact number mentioned for communication 

Description of the business and other advertisements

Property photos and their reviews

Mention real estate and different keywords relating to the business
Making the website optimized for mobile phones:
Most people access the internet through their mobile phones, resulting in more than 50% of the global internet traffic. So, if you want your potential customers happy, you have to make your website operation smoother on smartphones and tablets. 
The key features to focus on for mobile phone optimization are:
Building a responsive design to adjust your website to fit into any screen size necessary.

Faster page speed is needed to avoid visitors going to other pages due to the long waiting period.

A simple home page so that everyone can understand every detail.

Lesser site navigation options to avoid the user from backing out before accomplishing their goal.

Use more images, conversions, forms and other translation features to comprehend the business idea quickly.
Create social media accounts:
The only way to sustain in this digital world is to have a social media account in any of the popular applications. The media will not directly affect the real estate SEO but will play an important role in your online marketing game plan. Without a social media account, the real estate business will take a longer time to gain visibility in the market. 
The main benefits of using social media include:
Connecting with your target audience 

Increasing your exposure widely 

Building awareness and trust easily

Enhancing traffic to your website by links

Knowing the current trend of the digital market. 
Conclusion:
The heavy and fierce competition among the real estate agents will be a never-ending process, but there are still plenty of opportunities to succeed in this industry. Utilizing the SEO points mentioned above can dominate your business at the local level and sometimes even globally. Introducing blogs, videos, creative content, vivid images into your websites as well as social media accounts can boost your reach at a broader level along with gain more potential customers. Familiarise the real estate SEO strategy to promote and develop your business in unimaginable ways.